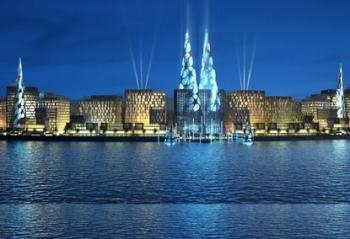 Ras al-Khaimah (RAK) is one of the seven emirates that comprise the United Arab
Emirates (UAE). RAK is located to the east of the Arabian Gulf and constitutes about
3% of the total area of the UAE.
International Company.
This is the most common form of tax free company in RAK
and does not require a physical office or indeed a visit to RAK to incorporate it.
Banking in RAK.
RAK International companies can open and maintain bank accounts both in
the Emirates – Dubai – however a personal visit is required. Alternatively RAK
companies can open accounts worldwide. Please ask us for more information.
Free Tax Zone.
Ras Al Kaimah is a 'no tax' emirate. There are no personal or corporate taxes in Ras alKhaimah.
Complete privacy.
Directors and shareholders are not listed in any public registry.
Reputable jurisdiction.
It is not a dependent or "overseas" territory of an another country and is
INCORPORATION - Incorporation of a RAK International
Company (RAK IC) is fast. It takes about two working days for the confirmation of
incorporation, with the certificate being issued shortly afterwards.
The standard share capital is AED 10,000 (c. US $2,722) although no minimum share
capital is required. It can be denominated in AED or USD.
REGISTERED OFFICE AND AGENT
A RAK IC must maintain a registered office and a registered agent within Ras Al Khaimah.
DIRECTOR, REGISTERED AGENT & COMPANY SECRETARY
At least one director is required – it could be a corporate entity or a person of any
nationality. The identity of the director is not shown on the public register.
Appointment of a Company Secretary is also required – this can be a corporate entity or
a person of any nationality.
A RAK IC may have one or more shareholders - corporate entities or natural
persons. The shareholder and director can be the same person and/or corporate entity.
DISCLOSURE OF INFORMATION
There is no public disclosure of either director or shareholder information. A
court order would be required to disclose any information to 3rd parties.
Ras Al Kaimah is a 'no tax' emirate therefore there are no personal or corporate taxes.
Accounts should be maintained but there is no requirement for these to be filed or audited.
Ras Al Kaimah has an extensive and growing list of double tax treaties (currently 66).
These are generally applicable to Free Zone Companies not Offshore International
Companies. They do emphasise the respectability of RAK.
As part of our incorporation service, we offer assistance with opening a corporate
account in the UAE however a personal visit by the director and/or signatory is required.
Setting up a bank account in UAE is quite fast – it takes around 1 week although banks
in the UAE do not offer debit/credit cards to their corporate customers.
We also offer bank accounts outside of the UAE where a personal visit is not needed,
and where debit/credit cards are available. For details, please visit our offshore bank sections.
· Property ownership for non-residents in UAE free zones
RAK IC cannot carry on any business
activities in the UAE.
Incorporation of a RAK IC (no personal visit
required)
Please see Our Fees Schedule Heading
Annual renewal fee
Please see Our Fees Schedule Heading
What differences between RAK and classic tax havens ?
The main differences between RAK and the classic tax havens are:-
a) RAK and the Emirates generally are NOT on any blacklists e.g. OECD, FAFT etc.
b) No TIEA's (Tax Information Exchange Agreements) exists between UAE/RAK and any other country. This is unlike all the other tax havens which are eager to co-operate with FAFT etc. It is very unlikely the the UEA/RAK will ever agree to sign TIEA's
c) The UAE/RAK is fully sovereign - unlike BVI, Anguilla etc which are UK dependent territories. That is also unlike independent territories i.e. Seychelles which are very dependent on their offshore sector and therefore easily pressured, particularly by the Americans and EU.
In summary, the UAE does not have the reputation of being a tax haven and is therefore acceptable for doing business in Europe which a pure tax haven cannot do. RAK therefore does not attract unwelcome attention.