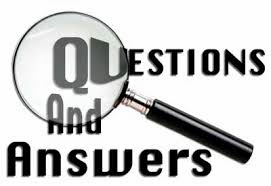 1. What type of company you will register for me ? The company we register for you is a private limited company. It is a private company with limited liability. (IBC)
2. What the company name I can use ? Basically, if the name is not yet registered, you can use it.
3. I come from overseas, can I register a company ? Yes, you can. You can act as shareholder and director of offshore company. You are not required to get working visa.
4. How many directors or shareholders are required ? There is at least one director and shareholder. The director and shareholder can be the same person, it can be an overseas person.
5. What documents and information you require to register an offshore company for me ? You just go to Order Forms Section and download the company formation form and fill it up. It has the required details we need to form an offshore company for you.
6. What amount of share capital is required ? Do I require to pay to my offshore company ? The amount of share capital can be found from relevant headings of the website. But we will use the standard share capital. It is only required for you to sign a document called M & A, and actual payment is not required.
7. What is the procedure and how long does it take ? First, you come to Order Forms Section and download company formation form and fill up the details and e-mail back to us (with passport copy). We will go online formation process. It only takes 1-2 processing days to get the formation done. Then we will send back the formation package to you by courier.
8. Can I open a bank account ? Do I have to visit Bank Office ? What is the fee ? Yes, we can help you to open bank accounts. For details, please visit Offshore Bank Account Section.
9. How much do you charge ? Please go to fee schedule, you will have the fees details
.
10. What is the annual fees ? We charge only US$800 including: 1) Preparing for annual returns and file to the Companies Registry 2) Collecting the business registration certificate
-Free mail forwarding (for a year)
-Appointment of corporate secretary and local agency for a year
-Providing registered office and business address for a year
-Free public telephone line for a year
-Free public fax line for a year
So the total renewal fee will be only US$800.
11. Do I require to keep account records, do audits and report to tax departments ? No, offshore company is not requied to keep proper records.
12. If I do overseas business, do I need to pay tax ? No, I have mentioned already.
13. How much do you charge for accounts, audits and filing tax If I want to do accounts and audits.. Basically, we charge based upon how much the workload we have in regarding for your company. On average, we charge starting from US$500 for annual accounting, auditing, and tax filing.
14. Do you form other offshore companies ? How much do you charge ? Yes, we are offshore expert. Please visit other sections of our website.
15. Do you open offshore bank account for other offshore companies ? Yes, for all jurisdictions.
16. Do you provide trust or nominees services ? Yes, please visit First page for details.
17. Can I pay deposit first ? Yes, we accept 50% payment as deposit first and when all the formation done, you can settle outstanding payments.
18. How can I pay to you ? Can I pay by credit card ? Yes, you can pay either by bank transfer, cheque/check, paypal, western union, money gram or credit card which our Once we accept your order, we will instruct you how to make settlement or you can download from Order Forms Section under Payment Methods.
19. I hold overseas passport. Do I need visa before I allow to enter Hong Kong ? Please see below website: Hong Kong Immigration Department
http://www.immd.gov.hk/eng/services/visas/visit-transit/visit-visa-entry-permit.html
The table has listed all the countries some of which need visa before allowing to enter Hong Kong and which countries when they come to Hong Kong they are automatically granted visa like Italy will be granted 90 days in Hong Kong.
20. If I want to stay in Hong Kong, what hotels you can recomend to me which is close to you ? Please visit the Hong Kong hotel below
http://www.hk-hotel.com/en_US/
which allows you to choose the day to check in and day to check out and the locations you want to live in. If you want to search for the location which is close to us, you can key Sheung Wan from the Search By Keywords and get results.
21. After I land off at the Hong Kong airport, how can I come to your office ? After landing, you follow the signs that will guide you to go at the counter of Immigration officer (In English and Chinese). After clearing off, you can follow the signs which guides you what traffic you can go to your distination. You can go by taxi which take you 45 minutes to come to our office and spend you about US$30. If you come by taxi, please inform the taxi driver the address as "上環文咸東街65-67號喜利商業大廈15字樓A室" or 永樂

街89號"
You can also see google map as https://www.google.com.hk/maps/@22.286107,114.151861,3a,75y,202.8h,90t/data=!3m6!1e1!3m4!1sBbkkLkDhRb86lV8PVFKc0A!2e0!7i13312!8i6656
If you come by subway (MTR), please go out at Sheung Wan station, and go out at A2 Exit, then when you go out, on your right hand side, you can see the 7 Eleven Convenient Shop (look at the above Google Map). We are at that building.
If you cannot find us. pleae contact us at 852-27858778. We will come to you and bring you to our office or skype to me at stephenmslai1970.
22. How long is the flight between Hong Kong and my home country ? Please go to www.travelmath.com and enter Hong Kong and your home country, you will see the flight time you come to Hong Kong.
23. If we cannot register a company for you and cannot get a business license, we will refund the whole amount of formation servcies fees back to you provided you had provided the adequate information to us for process the relevant government departments do require. If we cannot get the bank account open for you, we will refund the bank services fee back to you provided you had provided the documents and information relevant bankers have asked for.